DECEMBER, 2007
4

. page/oldal - 100 éves az Észak-Amerikai Magyar Baptista Szövetség (5)
Music in Our Churches by Ethel Petre Kish
5. page/oldal - Ernest J. Kish (1918-2207) by Esther Petre Plyler / Nuneral Service for Ernie Kish by Steve Szabo
6. page/oldal - Cleveland / The Youth's Getaway to Mohican-Valley

NOVEMBER 2007
4

. oldal

- 100 éves az Észak-Amerikai Magyar Baptista Szövetség (4)


5. page - My First Convention by Joice Molnar
- Precious Memories by Ethel Petre Kish
6. oldal - Marie Meereis 1908-ban megjelent írása
page 8 - Sierra Leone - Let us help to build Zion, G. K. Furedi's report
Please note, Ernest J. Kish, the Honorary President of our Convention died

OCTOBER, 2007
Page 8. Sierra Leone: Election Fever by Kamilla Furedi
Page 8-9. The New Orleans' believers, Will Graham urges 'surrender'

SEPTEMBER, 2007
Page 8. 100th Annual Convention / Food4theSoul - Pastor Novak
Page 9. Ruth Graham remembered

JULY - AUGUST, 2007
The Rev. Dr. Ladislau Biro's 100th Birthday Celebration
Membership with the BWA / Fred Baker (1914 - 2007)

JUNE, 2007
Let it Go - Youth Conference in Alhambra, CA
Food 4 the soul - Pastor Novak
Billy Graham Library Dedicated
We are all missionaries

MAY, 2007
Click here for the English pages (pages 8-9.)
Happy Mothers Day!
Testimony at the 20th Anniversary (Chicago)
Food For the Soul - Pastor Novak
Persecution in the 3rd Century
Hymns for the over 50 crowd
My Car Was Stoned - Gabriella Kamilla Furedi



APRIL, 2007
Click here for the English pages 8-9
page 8
Food 4 the Soul (Pastor Novák)
Did Jesus Claim to Be God?
page 9
It's time to believe God
Afraid? Of What?

MARCH, 2007
Click here for the English pages 8-9
page 8
20th Anniversary at Chicago
by Ethel Petre Kish
page 9
Food 4 the Soul
Eight Reason Why I believe the Resurrection

FEBRUARY, 2007
PALM BAY / Romanian Religion Law / Food4theSoul / Tilda Paltza+ / Ernest Cziraky+

JANUÁR, 2007
Food4theSoul / Ban on Charoismatic Practices / Letter from Ruth Wright /
Child of the Revolution (Paul Juras)

DECEMBER, 2006
"PRECIOUS MEMORIES - HOW THEY LINGER"
In the beginning God created the heavens and the earth and everything in it and when it was finished God saw that it was good. Then, He created man, but God knew man could not handle life alone so He created woman to be his helpmate.

It was so in the beginning of this church 100 years ago. The men had the active role in the organization of the church, but they couldn't handle it alone either. They needed help. They needed the women of the church to assist them. It had to be a combined effort.

This church in New York City was a haven and a beacon for the many Hungarians who came to America. They wanted a place of worship where they had religious freedom and could hold worship services in their native language or mother tongue. Since most of the Hungarians settled in the Yorkville section of the city, this church was in the ideal location. It wasn't easy getting settled in this new land without a job, housing, limited finances and a language barrier and try to maintain a church program. They had a pastor for spiritual guidance and leadership and under the leadership of the pastor's wife, they organized the Ladies Aid Society, taught Sunday School and sang in the choir. They worked very hard in many ways to support the church financially and its programs.

In the early years, church suppers were used as fund raisers. Hungarians are good cooks and it was a means to invite friends and neighbors for a meal and service which followed. Hand crafts and baked goods were sold too. This served as a means to witness to others in the community.

The Girl's Home on the third floor was established to give single women a place to live. The church women had the active part in reaching out and ministering to the residents. It is still in operation today. Just think how many lives ware touched through this ministry.

All was going well at the church, then along came World War I. Everyone had to make sacrifices for the war effort. After the war, the Great Depression. This was a real challenge for the women in the home and in the church. Jobs were scarce, income was low, if at all, people were on government aid, and families grew in size. It was most important to worship, pray and fellowship together when the trials of life are present. They desperately needed each other.

In the early 1940's it was war again—World War II. This time, the young men of the church were drafted into military service. Some of the women had to go to work to support their family. Through it all the woman remained faithful in their service to the Lord and the church. When the servicemen returned, it was joyful, but some did not return and mothers, wives had to be consoled and helped.

New York was, and still is, the arriving port for immigrants who need a lot of assistance, whether settling in the city or traveling to other cities in the United States. Food and shelter was required for the transients.

While they were comfortable here in America, their families in Hungary, Romania (Transylvania) were suffering from lack of food, clothing and money. Many "Care Packages" were prepared and sent to them. Everyone was involved in reaching out to those desperate people. It was not easy getting settled in a new land, support your church and still have a surplus to send to Europe, but we all know that God always provides the means.

In 1956 another wave of immigrants arrived and the church got new life with more responsibilities. The Hungarian language was important and needed so the word of God can be heard in their own native tongue.

The women always had to be ready to serve whatever and wherever needed. This is the role of a dedicated Christian woman and the women of the New York church did that for over 100 years, and are still doing so.

They were faithful in service, faithful in worship, faithful in prayer, faithful in supporting the church and faithful in reaching out with love to others. They were not only the "Marthas" in the church, but also the "Marys" who took time to sit at the feet of Jesus to hear His wonderful message.

God bless the memory of those early church woman who served so faithfully. And, God bless the women in this church today who are so dedicatedly and lovingly serving Him.

Ethel Petre Kish
FOOD 4 THE SOUL
"Showing forbearance to one another in love" (Ephesians 4,2)
It is likely that you did not hear the word "forbearance" being used around you the last few days. A simple search on the internet explains the reasons for the silence. These are the definitions of "forbearance": "tolerance and restraint in the face of provocation; a delay in enforcing rights or claims or privileges; refraining from acting". Another usage goes like this: "the act of a creditor who refrains from enforcing a debt when it falls due". This term is gone. Forbearance is out of use.
The Greek word translated "showing forbearance" means "suppressing something with silence". In this context it conveys the idea of throwing a blanket over those things that would be obstacles to healthy relationships. Guess what! – a certain kind of "sweeping things under the rug" is commanded by the Scripture.
In Proverbs we read, "Hatred stirs up strife, but love covers all transgressions" (10,12). In certain situations forbearance is the only option for lovingly maintain a relationship. As the apostle teaches, there is place for this kind of love even in our churches. The obstacles to the relationship need to be covered inside of us, so that we are enabled to relate in spite the wrongs done to us.
By the way, in God's dictionary forbearance is one of the most often used noun. I am glad, that He doesn't get tired of loving me.
Lord, I confess my unworthiness of your love, and thank you for sending Christ to die for me. Help me to love others, even my enemies. My desire is to show forbearance to others in love. Amen. Pastor Novak

Jesus Only Way to Stop Radical Islam, Former Muslim Says
A former Muslim woman who has dedicated herself to winning Muslims to Christ has traveled to India to witness to that country's large Muslim population.
W.L. Cati plans to speak two to three times a day, carrying the message of the gospel. Christ, says Cati, is the best hope for stopping radical Islam.
"That's the bottom line. Our salvation is their salvation," says the former Muslim. "We need to stop playing patty-cake with them and start giving them the truth and praying that they find Jesus -- because if they don't, we're all going to be wearing the veil soon."
"The area is full of Muslims. I'm really expecting signs, wonders, and miracles, whatever it takes to bring them into the kingdom," she shares. "So I'm going there, laying my life down for their salvation."
Cati says the group she is traveling with plans to distribute 7,000 copies of the JESUS video in three languages that are spoken in that country. AgapePress

The 120 years old STATUE OF LIBERTY
The Statue of Liberty was dedicated on October 28, 1886, by President Grover Cleveland. It was presented to the U.S. by France as a symbol of friendship. This four hundred and fifty thousand pound statue is supported by a steel structure build by Gustave Eiffel, who built the Eiffel Tower. The Statue of Liberty was designed by sculptor Auguste Bartholdi, who wrote: "The statue was born for this place which inspired its conception. May God be pleased to bless my efforts and my work, and to crown it with success, the duration and the moral influence which it ought to have." (Crosswalk.com)

World Congress of Hungarian Baptists Concludes with Call to Evangelism
The Third World Congress of the Hungarian Baptist World Alliance has concluded in Debrecen, with a call for all to make a personal commitment to evangelism.

Approximately 5,300 ethnic-Hungarian Baptists from 15 countries took part in the three-day event.

330 congregations with 11,300 members belong to the Hungarian Baptist Union. An additional Baptist union in Romania involves 230 congregations with 8,500 members. Both unions are members of the European Baptist Federation.



50 man serve the Lord Supper to the 5000+ worshippers during the closing service
A declaration passed at the gathering stated: "We believe that the only solution for mankind living in ever more complicated social circumstances is our Lord Jesus Christ." Only God can overcome the hopelessness of the Hungarian people "caused by our sins". The declaration added: "We are to labour further in the future for presenting the Gospel of Christ genuinely and in an ever broader circle to our neighbours, to our beloved Hungarian nation and to the world."
Political issues also featured in the declaration, as the Hungarian Baptists underscored their national identity as one people. They branded the Trianon-Treaty of 1920 as "unjust". The surrender of territory required by the treaty separated roughly 3.3 million Hungarians from their motherland. Since then, Hungarians in Serbia and Slovakia in particular have repeatedly suffered ethnic discrimination. As a result the declaration stated: "We lift our voices against any political discrimination or persecution that offended or obstructed those who belong to the Hungarian nation."
The Baptists also expressed hope that membership in the European Union would help overcome ethnic strife. The paper adds a confirmation that European culture is rooted in Christianity, even though the EU Constitution does not explicitly state so.
The declaration was read aloud by Lajos Marosi Nagy (Budapest), European Vice-President of the Men's Department of the Baptist World Alliance (BWA).
The highlight of the conference was an evangelistic worship service in which the President of the Hungarian Baptists, Dr. Kalman Meszaros (Budapest), held the sermon. Approximately 800 non-Baptists attended the service.
British-born Rev David Coffey, the President of the Baptist World Alliance (BWA) greeted the world Baptists and urged them to stick to a 4-point profile. He said, "Fellowship despite diversity, worked out by Jesus Christ; Reach-out, since the Great Commission is taken seriously by Baptists; Freedom and Justice, since we are the voice of those who cannot speak; Compassion, since beside sharing the Gospel, we help the needy."
Pastor Geza Herjeczki (Detroit/USA), the freshly-elected President of the Hungarian Baptist World Alliance, stressed the importance of the Great Commission for Baptists: "Let us be a road sign for those who are not yet walking with Jesus Christ." Daniel Blake, Christian Today, Aug. 28.

NOVEMBER, 2006
Third Hungarian Baptist World Assembly Held
Some 5,330 Hungarians from 15 countries attended the third Hungarian Baptist World Assembly in Debrecen, Hungary, August 4 to 6.
Eight hundred and twenty two non-Baptist guests attended Saturday night's meeting and listened to the Good News preached by Kalman Meszaros, President of the Baptist Union of Hungary. David Coffey, President of the Baptist World Alliance gave an address, as well as Helari Puu, President of the European Baptist Federation. Leaders from other denominations participated. These included Gusztav Bolcskei, Reformed Bishop, and Imre D. Szebik, a Lutheran who is President of the Ecumenical Council of Hungarian Churches. Countries represented include Albania, Australia, Austria, Canada, Germany, Great Britain, Hungary, Romania, Serbia, Switzerland, Ukraine, and the USA.
Lajos Marosi Nagy, European Vice-President of the Men's Department of the BWA, led the reading of the declaration of the Hungarian Baptist World Assembly, which was adopted by the gathering. Commitments were made to religious freedom, to a European Christian heritage, to the bond of Hungarian Baptists, and against ethnic confrontations. Geza Herjeczki, a pastor from Detroit in the United States, took over the presidency of the Hungarian Baptist World Alliance. (Baptist World, October/December 2006)
FOOD FOR THE SOUL
"Where the Spirit of the Lord is, there is freedom" (2Cor 3,17)
In this campaign season there is no talk about freedom. I just finished watching a televised debate between Ohio's senatorial candidates. The absence of mentioning the more important issues while seeking the highest of offices in our federal representative government is a telling sing of our times. I am not able to pinpoint the reasons for this lack of appetite for life in freedom on the part of the citizenry. Yes, job security, health insurance for everyone or the reforming of our immigration policies are all immediate needs to be addressed, but I am suspicious of leaders so forgetful about their most important duty. I suspect, not wanting to publicize their disregard toward God and His works in the affairs of men, they consciously stay away from issues where human inaptness and the need for more reliance on God would surface.
The immediate context of verse 17 speaks of the Lordship of Christ as the presenter of the stipulations for the Covenant. Comparing His work to the times when Moses had to communicate the same to his people, the apostle Paul says, unless we acknowledge Jesus Christ as our Lord, life in freedom will elude us. Accepting His rule over us, on the other hand, brings about an inner transformation "into his likeness with ever increasing glory, which comes from the Lord".
There were times in America, when politicians acknowledged their limitations in this regard and did call for a deeper reliance on God. Today they rather not talk about it at all. I wonder, whose benefits will be served by such disregard for freedom?
Lord Jesus, especially when realizing the fact that this is a pluralistic society, I ask for your gracious intervention in the affairs of our nation. There are millions living around me, enjoying your blessings, yet not knowing you. Give us leaders who will be humble and wise enough to point to you as our Benefactor. I pray for a spiritual revival in America, so that we will acknowledge you as our Savior. Help me, my sisters and brothers to live faithfully under your Lordship. Amen.

Why pray for the peace of Jerusalem?

By Rudolph D. Gonzalez

There are probably few cities not "prayed for" by Christians, but for God's people Jerusalem holds a special significance. Figuratively, in Psalm 122, Jerusalem reminds us of three things.

First, Jerusalem typifies the believer's eternal state in glory (verses 1-2). Though a temple pilgrimage is described, in fact, it is the city itself that evokes the joys of those who worship the living God. Thus, Revelation 21:9-10 breathes life into a place of mortar and stone. Amazingly, the New Jerusalem symbolizes the Bride of Christ in Heaven. To "enter into Jerusalem" is to be built up as a spiritual house (1 Peter 2:5), and be counted among the redeemed, those saved by God's grace!

But there is more. Jerusalem also reminds us of God's enduring protection (Psalm 122:3-4). Here the psalmist echoes back to David's conquest of Jerusalem, and the rebuilding of the city into a strong fortress (2 Samuel 5:6-10; Psalm 48:12-14). With the security of the city assured, worshippers united in confidence within her fortified walls and offered their praises and sacrifices. So, "Jerusalem" symbolizes God's power to keep us safe and secure. Jesus said of his disciples, "I give eternal life to them, and they shall never perish; and no one shall snatch them out of My hand." (John 10:28)

Finally, Jerusalem reminds us of God's lofty standards to which he holds us accountable (Psalm 122:5). Just as Jerusalem was the seat of ancient Israel's government, so it is today. In ancient times, Israelites would sing while in pilgrimage, "Shall not the judge of all the earth do right," as they ascended Mount Zion. There God's righteous laws prevailed.

Modern Western culture is quickly divesting itself of its Judeo-Christian heritage, but Christ's church is bound by the words of her Savior who said: "until heaven and earth pass away not the smallest letter or stroke shall pass away from the Law," (Matthew 5:18). Imagine if Jerusalem became a "tel," a mound of stratified ancient rubble, rather than the thriving city it is. Can you see how the abiding permanence of Jerusalem itself is a strong argument for living by godly standards? God's ethical standards are as eternal as the city.

Last January I went to Israel and had the privilege of staying in Jerusalem for several days. During my stay there, I saw people from all over the world. And, of course, nearly half of Jerusalem is inhabited by Palestinians. While there, it struck me that to pray for the peace of Jerusalem today is not merely to pray exclusively for the Jewish people. The Bible prophesies that the great civilizations of the world will be undone, including our own beloved country (2 Peter 3:7, 10; Revelation 21:1). In the end Holy Scripture recognizes only one city that abides: the New Jerusalem. It is made up of redeemed people from all the tribes of the earth (Revelation 5:9). In these turbulent times let us never forget to pray for lasting peace for Israel and her neighbors, for in doing so, we pray for peace in our own cities. (Baptist Press)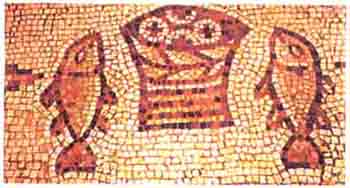 Hungarian Baptist group travel to the Holy Land on Feb. 20 - 28, 2007.
Interested? Call Ervin Szegedi at 1-416-937-6198
Read about it in Hungarian: here

John 3:16

If God had a refrigerator, your picture would be on it.

If He had a wallet, your photo would be in it.

He sends you flowers every spring, and a sunrise every morning.

Whenever you want to talk, He'll listen.

He could live anywhere in the universe, and He chose your heart.

What about the Christmas gift He sent you in Bethlehem;

not to mention that Friday at Calvary.

Face it, He's crazy about you.

OCTOBER, 2006
Sierra Leone

by Gabriella Kamilla Furedi
It is only a few weeks that I arrived to Sierra Leone but it feels if I have been here already for years. The journey was long and stressful; not only the elevated airport security measures drained me out, but the fact, that I didn't have any idea where would I spent the night after my arrival. The original plan was that I would move as soon as possible to Makeni and settle down there, but the house that we rented was not ready yet, and the money for the work that we sent in advance didn't arrive. So I guessed instead of going to Makeni I should spend some time in Freetown.
Trying to overcome fear of the unknown I meditated on encouraging words of the Bible and deep in my soul I prayed again and again with the fragment of a song "Make this journey be a blessing…" I was sure that somebody would wait for me, if not at the airport at Lungi, than at the other end of the helicopter line, in Freetown. Just before I left Budapest, my supervisor from Detroit informed me that maybe Hans, the Dutch missionary would pick me up, though he was not sure about that. As I was waiting for my suitcase I wanted to give a call to Hans but my mobile phone didn't work. Celtel, a Sierra Leonean telephone company disconnected my phone because of the five months inactivity.
I checked in at 5.30 AM at the airport in Budapest and arrived to Sierra Leone around 21 PM at local time. It was already 11 PM in Hungary so I was pretty tired. I had to wait long for my suitcase so I reached only the last helicopter. It was dark and raining when I arrived to Freetown, but I have seen from far that Hans was there.
He took me to EBM compound. I didn't expect this because a few month ago it was said that the guesthouse would be occupied by a new missionary family from Norway and by two new German volunteer. However, one of the German volunteer was not able to make the mission trip, so there was an extra room waiting for me; exactly the one where I slept a few months ago.
I was very thankful for Hans and his wife, Aisha that they "rescued" me and allowed me to stay with them though they were very busy with the new missionaries. Since I am not EBM missionary anymore I was not encouraged to participate in their activities. In this way I felt a little bit isolated but at least I had more time to prayer and preparing for the work.
Though it is raining almost every day the weather is pretty hot. In spite of that in a few days I became so sick, that I had to stay in room almost for a whole week. No, it was not malaria, but kind of flu; sneezing, coughing, running nose…I am much better now, thank God.
It is time to count my blessings as well…
Not only my suitcase, hand luggage and computer arrived together with me, but in a few days the "lost" money for the rent as well. The landlord now is busy renovating the house and I have a good hope that in a few weeks I can move there.
The car that I left in Freetown is still working though I had to have repaired a few things on it. The leader of the Bible Institute in Freetown and Gibril, the mechanic took good care of it.
The BBI in Freetown doing well, they just had a break but they will resume the lectures this week.
I already met the superintendent of the Makeni Baptist Area Association and sent with him the application forms for the next course of the Baptist Bible Institute (BBI) that we plan to start there. Next week I would like to visit them and meet the other pastors as well there.
Though one of the great supporters of the BBI in Makeni and assistant inspector general of the police a few days ago had a serious accident he is quite well now and keeps his eyes on the renovation.
Knowing that I became sick Hans and Aisha immediately visited me and everybody at the compound came to tell me "osh", that is the expression of their sympathy and the way of wishing speedy recovery. One of my old friends came to help me with cooking to make sure that I would have enough to eat.
Please, pray that I would gain back my health soon and the BBI could be started the work at Makeni. Pray for faithful and reliable coworkers, for good fellowship with the saints here, for lots of strength to overcome the hindrances. Most of all, for grace and heavenly protection of my life and ministry.
Yours in Christ, Gabriella

A 10 years old prayer
Heavenly Father, we come before you today to ask your forgiveness and seek your direction and guidance. We know your Word says, "Woe to those who call evil good," but that's exactly what we've done. We have lost our spiritual equilibrium and inverted our values.
We confess that we have ridiculed the absolute truth of your Word and called it moral pluralism. We have worshipped other gods and called it multi-culturalism. We have endorsed perversion and called it an alternative lifestyle. We have exploited the poor and called it the lottery. We have neglected the needy and called it self-preservation. We have rewarded laziness and called it welfare. We have killed our unborn and called it choice. We have shot abortionists and called it justifiable. We have neglected to discipline our children and called it building esteem. We have abused power and called it political savvy. We have coveted our neighbors' possessions and called it ambition. We have polluted the air with profanity and pornography and called it freedom of expression. We have ridiculed the time-honored values of our fore-fathers and called it enlightenment.
Search us O God and know our hearts today; try us and see if there be some wicked way in us; cleanse us from every sin and set us free. Guide and bless these men and women who have been sent here by the people of Kansas, and who have been ordained by you, to govern this great state. Grant them your wisdom to rule and may their decisions direct us to the center of your will. I ask it in the name of your son, the living savior, Jesus Christ. Amen.
When Pastor Joe Wright was asked to open the new session of the Kansas House of Representatives on January 23, 1996, everyone was expecting the usual politically correct generalities. But what they heard instead was a stirring prayer, passionately calling our country to repentance and righteousness.
The response was immediate - with a number of legislators walking out during the prayer. In six short weeks Central Christian Church logged more than 5,000 phone calls, with only 47 of those calls responding negatively.
Commentator Paul Harvey aired Pastor Joe Wright's prayer on the radio and received a larger response to this program than any other program Paul Harvey has ever aired.
In addition, Central Christian Church is now receiving international requests for copies of this prayer from India, Africa, and Korea.

FOOD FOR THE SOUL
"This is what the Sovereign Lord showed me: a basket of ripe fruit." (Amos 8,1)
Are you ready for lunch?
Imagine this! You are beseeching the Lord for advice and direction on the nation's behalf, and there comes the answer -- a basket full of summer fruit. This is exactly what happened to the prophet Amos. As he opened his eyes, there was a bowl set before him, full of bananas, pears and apples, succulently sweet watermelon, red plum and nectarines, magnificent mangoes and beautiful berries of all kind. (Please, eat healthy!)
In his vision he saw a picture of the Gospel. Look at it!
Isn't it beautiful? Just like the story and the influences of the Gospel. So attractive! All sorts of yummy fruits, right here, before you -- push aside this sticky keyboard and... and ask the Lord to feed your soul with his love and graces!
This heaven sent nourishment is healthy, no junk food here! The Message of the Gospel is powerful contribution to your spiritual, mental and even physical health.
And yes, fruits are perishable. Let us not forget that it is our responsibility to use the opportunities well; "now is the accepted time" (2Cor 6,2).
Let's thank Him for the assurance of salvation and pray for the believers around us, in our workplace and at home; for spiritual health and strength to serve the Savior with joy.
Good appetite!

If Islam is a religion of peace
If Islam is a religion of peace, if the majority of Muslims reject violence and support freedom of religion and speech, they should make their voices heard. Too often terrorist attacks perpetrated in the name of Islam are followed by the silence of those who would have us believe Islam rejects such acts. Democracy stands no chance of flourishing in the Middle East until a chorus of Muslim voices rejects terrorism and embraces the notions of freedom of religion and freedom of speech. Until then, we should join the pope in asking tough questions, and we should insist on honest answers.
Ken Connor, BPNews.net

3rd Hungarian Baptist World Assembly, Summary Report
DEBRECEN, HUNGARY, July 4-6, 2006.
Some 5330 Hungarian attendees from fifteen countries were registered at the 3rd Hungarian Baptist World Assembly held at the Fonix Arena in Debrecen, Hungary on August 4-6, 2006. At the procession, Debrecen's City flag was marched into the arena, welcomed by great applause; Flags of Albania, Australia, Austria, Canada, Germany, Great Britain, Hungary, Romania, Serbia, Switzerland, Ukraine, and the USA were also marched in.
The most crowded event was the Saturday night outreach service, when about 822 non-Baptist guests listened to the Good News preached by dr. Kálmán Mészáros, president of the Baptist Union of Hungary.
On Sunday morning, at the closing ceremony, executive representatives of fellow denominations participated including dr. Gusztáv Bölcskei, Reformed Bishop, president, and Imre D. Szebik, Lutheran president of the Ecumenical Council of Hungarian Churches, who both spoke to the congregation. Helari Puu, president of the European Baptist Alliance was also present. David Coffey, president of the 100 million member Baptist World Alliance, preached the Sunday message.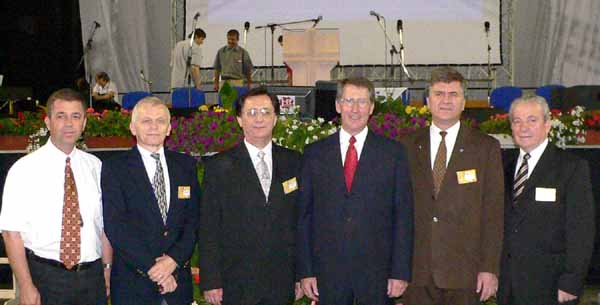 The officers of the Hungarian Baptist World Alliance with Baptist World Alliance president, David Coffey
Expressing our fellowship with Jesus Christ and with each other, some 50 pastors, elders, and deacons distributed the Lord's Supper to the nearly 5000 attendants. Lajos Marosi Nagy, European Vice-President of the Men's Department of BWA, read the declaration of the Leadership of the Hungarian Baptist World Alliance. Attendants accepted the Declaration by raising hands, and in doing so, they confessed to religious freedom, to European Christian heritage, to the bond of Hungarian Baptists, and against ethnic confrontations. At the conclusion of the assembly, dr. Géza Herjeczki, pastor from Detroit, took over the Presidency of the Hungarian Baptist World Alliance.
A notable program of the 3rd Hungarian Baptist World Assembly was the Classical Concert held at the Kölcsey Center, where besides the registered guests, some 600 local prominent persons were in attendance. Furthermore, the Youth Concert on Saturday night was visited by about 400 additional young people.
The Assembly was brought to an end by a press conference and a reception, where executive pastors of Hungarian Churches, managers of the event, and press representatives took part. János Papp, director of missions, chief organizer, has ascertained that during the Assembly, about 6500 people had a chance to hear of Jesus Christ, who is the way, the truth, and the life for us.
The Press Reporter (MNL)
Registered attendants by Countries: Albania 4; Australia 9; Austria 7; Czech Republic 2; Dania 2; Canada 26; Ukraine 73; Hungary 4044; Great Britain 2; Germany 15; Romania 912; Switzerland 1; Slovakia 53; USA 81; Serbia 99.

(JULY - AUGUST)
WOMEN'S CONFERENCE - RAMA, ONTARIO, CAN. JUNE 30 - JULY 1

Annamária Kulcsár opened the meeting, emphasizing the significance of Habakkuk 2:1: "I will climb into my watchtower and wait to see what the Lord will say to me …."

She said that we sometimes wonder if our ministry is really worthwhile but we should not be discouraged if our task may not seem important because God values everything we do for and through Him. She related the familiar story of President Teddy Roosevelt's hunting trip to Africa. Upon returning on ship, he was welcomed home by a large, cheering crowd. On the same ship a veteran missionary couple also arrived to America's shores. The gentleman sadly remarked to his wife, "The president was gone for a very short time and yet a huge crowd has gathered to greet him. We have served the Lord for so many years and no one is here to welcome us." Later, he sensed the Lord saying to him, "You are not Home yet!"




Eva Herjeczki, Kamilla Gabriella Furedi, Zsuzsika Toth, Dr. Margaret Cserepka, Gabriella Olah and Annaaria Kulcsar - Friday night, after the service

Dr. Margaret Cserepka spoke of the need to abide in Christ in order to live a fruitful life. She quoted John 15:5: "I am the Vine; you are the branches. Those who remain in Me, and I in them, will produce much fruit. Apart from Me you can do nothing." She mentioned Rick Warren's statement, "We can't live without realizing our purpose in life." Her emphasis was on foreign missions. After waiting on God as the theme verse, Habakkuk 2:1 states, Dr. Cserepka reminded us of Isaiah's response to God's call.: "Here am I, send me." She said that our service should not be out of obligation but because God has placed His love in our hearts.

She told of Mária Molnár, the Hungarian missionary who said, "I don't want to be in Hungary when God wants me to be on a remote island, nor to be on a remote island when God wants me in Hungary." This underscored the need to know God's direction and to obey it.

Dr. Margaret recalled the Resurrection Day of our Lord. The disciples were struggling to catch some fish, without any success. On the shore Jesus awaited them with a fish breakfast. Jesus confronted Peter. "Do you love Me?" In Christ's strength, not our own we can love Him as Peter finally did. If we love Christ, we too should be willing to give our lives to Him.

Gladys Aylward, the little English chambermaid, later missionary to China was mentioned. Poor and uneducated but with a certain call from God, she was able to collect enough funds to reach China. Oswald Chambers in his devtional book, "My Utmost for His Highest" said "God wants us to be broken bread and poured out wine for others." The Holy Spirit pours out Christ's life through us.

Dr. Cserepka knew the necessity of prayer and trust. While in Bolivia, a man and his wife, about to give birth came to them for help. Tragically the woman died after her child was born. The husband needed the help of Pastor John Cserepka to return to his home with his baby and deceased wife. A thunderstorm struck and the trip would be treacherous. Margaret feared to let her husband leave. She prayed earnestly for God's protection for them and the safe return of her husband. Then she was able to commit him and the forlorn group to God's care. Her faith was severely tested but she found that God was faithful. The mission was accomplished and Pastor John arrived safely home. Amazingly, at that exact time, a group of women back home were led to pray for the Cserepkas, sensing from God that there was an urgent need!

Currently Margaret lives in Kelowna, Brittish Columbia, attends tha Hungarian Church, leads home Bible studies with Hungarian and English women and engages in visitation to those in need.

Éva Herjeczki read a beautiful and very thought-provoking poem from János Bódás which emphasized ministry to others. Unless we extend mercy to those in great need we are like a seed that does not germinate or a vase, empty of flowers, a lost letter, never reaching its destination, a life without purpose, of no benefit to either earth or Heaven.

Kamilla Füredi spoke of her long-awaited desire to serve her Lord in Africa, while still in Hungary. Finally that time came and she served God in Sierra Leone for 8 years until civil war ended her stay. After becoming an American citizen she returned to the same field for 5 months, supported by our Convention and Christian friends. She will return in September, 2006 to continue her ministry of training pastors, evangelists, church workers and home missionaries in the Baptist Bible Institute in Sierra Leone in Bible knowledge and its application in evangelism and discipleship. She taught in Freetown but she hopes to train others in seven different awaiting districts in Sierra Leone.

Kamilla spoke of the darkness there- the tyranny of the government, torturous oppression of women, many of whom are illiterate, the high mortality rate of children due to lack of nutrition as well as of witchcraft, immorality and rampant disease.

She agreed with Paul in Romans that we must go to those who have not heard or "seen" the Gospel so that they will believe. She said that there is 1 missionary to 40,000 people world-wide and added that many missionaries go to Europe but few to Africa or Asia.

Kamilla showed slides of her field and introduced us to several people with whom she labors, the women's conference and many views of daily life there.

She is very grateful to the Convention and the churches and individuals who have agreed to support her as she returns. Her dedication to her Lord and His calling are evident.

Later a formal commissioning service was conducted by the pastors of the Convention- with the laying on of hands and committing Kamilla to the Lord in Prayer. This was a holy moment to remember.

Ethel Kish conducted the memorial of the Hungarian ladies who passed away this past year. She spoke of their significant lives and their selfless service to the Lord. She said they were models for us and that we should follow their example. All were remembered by name, placing a lily in honor of each in a vase.

Their names are: Márta Veszpeller , Eszter Bánkúti, her sister in Hungary, JúliaVarga, Ida Kuhn and Babos néni (Marisko) who died at age 106.

A thanksgiving prayer was offered remembering them and a prayer for those who remain to serve Christ faithfully.

Then she asked the congregation, particularly the young people, "What does T.G.I.F. mean?" "Thank God it's Friday" came the answer. Ethel offered a much better version: THANK GOD I'M FORGIVEN! which she recommended everyone say instead.

We were favored with lovely vocal music: a solo by Ethel Kish entitled: "Each Step I Take" after reading a poem: "I am Home in Heaven"; a duet by Györgyi Novák and Éva Szabó: "Go Ye into all the World" and a solo by Joli Cserepka called "Sweeter as the Days Go By", accompanied by her daughter, Annamária Dan. Joli also read a poem which spoke of the need to completely surrender our lives to Christ.

Every selection was inspirational and glorified the Lord Jesus.

This concluded the spiritually uplifting Women's Conference of July, 2006.

Ella Marosi

Have you ever heard the expression "TGIF"? Do you know what it means?

In the USA it is used often in the business world and you only have it on Fridays. It means "Thank God it is Friday."

Everybody waits for Friday. It can be said joyfully "TGIF" because it means a change from their daily routine and can do something exciting and very different. It also means pay day to some people so they are happy.

If they had a bad day or week it can be said another way :TGIF". In other words - so glad the week has ended.

Today is Friday and we can all say TGIF. Thank God it's Friday. We can say itjoyfilly because we are here enjoying this beautiful camp and the Christian fellowship together in God's beautiful world. We are so blessed. To me TGIF means something else too. It means: "Thank God I'm Forgiven." My sins, big ones and little ones are all forgiven. I will have eternal life because I accepted Jesus as my Savior. He is loving and forgiving. He shed His blood on the cross on a Friday - Good Friday as we observe it - for me and for you. Everybody has sins.

All we need to do to be forgiven is "B" & "A". Believe and Accept. Him - Jesus. Young people, can you say it too and mean it "Thank God I'm Forgiven"? If not, speak to your pastor or your parents, or a Christian friend about it. They will guide you.

Don't delay - so that you, too, can join all Christians around the world with TGIF. Thank God I'm Forgiven because I "B" & "A"- Believed and Accepted Him - Jesus.

Ethel Petre Kish

TWO FAMOUS HYMNS
By Claire Vereczky Malis
Today's younger generation seems to favor contemporary praise and worship songs during church services, yet less than a half century has elapsed since traditional hymns were preferred by seniors in congregations. Famous composers Newton and Hamblin lived centuries apart but their faith in Christ eventually brought recognition to each.
Two favorites of the older generation are hymns such as John Newton's "Amazing Grace," the favorite of the late President Ronald Reagan, and Stuart Hamblin's "It is no secret what God can do." Transformation in the lives of the two composers relate experiences that have made a difference in the traditional songs sung by today's seniors.
Stuart Hamblin was a radio host, comedian and songwriter known in Hollywood for his drinking, womanizing and partying. One of his country music hits during that wild lifestyle was "I won't go hunting with you, Jake, but I'll go with you chasing women."
His life turned around after the Rev. Billy Graham arrived in Los Angeles to launch an evangelical crusade during the 1950s. Deciding to interview Graham on his radio show and ridicule his Christian principals, Hamblin attended one of the evangelist's tent meetings to gather material for his program. While Graham spoke he said there was one man in the audience who was a "big fake."
Hamblin was convinced Graham was referring to him.
A few nights later, Hamblin – drunk – knocked on Graham's door at 2:00 a.m. and demanded that the evangelist pray for him. Graham refused.
"This is between you and God and I'm not going to get in the middle of it until you are ready to quit," Graham said. Then he invited Hamblin inside. They talked and prayed until morning when Hamblin dropped to his knees and tearfully turned to God for help with his wild lifestyle.
Hamblin quit partying and drinking. When he refused to accept a beer company as a sponsor, Hamblin was fired from the station. He began to write Christian songs. His career and the top-rated songs he had written in the past vanished.
Struggling financially, Hamblin's friend John Wayne said, "All your troubles started when you 'got religion.' Was it worth it all?"
"Yes," Hamblin answered.
"You liked your booze so much, don't you ever miss it?" Wayne asked him.
"No."
"I don't know how you could give up your drinking so easily," his friend remarked. Hamblin answered, "It's no big secret, all things are possible with God."
From this encounter with John Wayne, Stuart Hamblin composed one of the 20th century's favorite hymns:
"It is no secret what God can do. What He's done for others, He'll do for you. With arms wide open, He'll welcome you. It is no secret what God can do."
More than three centuries have elapsed since John Newton wrote "Amazing Grace." He could not have surmised that it would become a favorite of Christians and would be broadcast around the world.
The late president Ronald Reagan requested that this hymn be sung as his testimony when the nation honored his memory at the National Cathedral in Washington, D.C. and at the Ronald Reagan Presidential Library in Simi Valley.
Until his conversion, John Newton had lived a wild, drunken existence. He had been flogged as a navy deserter. He became a slave trader in charge of an African slave ship. For nearly two years he had been half starved and ill treated, finally becoming a slave himself laboring in the dank, sweaty hold of a slave ship.
After praying and repenting during a terrifyingly stormy night, Newton's repentance for the life he'd lived deepened considerably. It may have been this experience that caused him to include these words in his hymn "Amazing Grace."
"Through many dangers, toils and snares, I have already come; 'tis grace hath brought me safe thus far, and grace will lead me home."
Today's youth may prefer contemporary worship and songs of praise, but these time-honored testimonies written by two men whose lives were amazingly transformed by an encounter with Jesus Christ have made a difference to the older generation.
---
(JUNE, 2006)
Hungarian Baptist Convention of North America

99th ANNUAL CONVENTION - JUNE 30 - JULY 2.

RAMA, ONTARIO, CANADA (6001 Rama Road, tel (705)326-6965)

Theme: I will stand at my watch (Hab 2:1)

We cordially invite you to the 99th ANNUAL CONVENTION of the HUNGARIAN BAPTIST CONVENTION OF NORTH AMERICA.

Please join us if you relate in any way to our convention. Officers of the convention, members of our churches, members at large and readers of the Gospel Messenger are encouraged to come and sit in the meetings as well as worship with us. We want to make even our meetings a form of worship service to express our unity with each other and with the Lord Jesus Christ.

Date: June 30 - July 2.
For more information call (905)417-8578

Location: Rama Hungarian Baptist Camp, 6001 Rama Road, Rama Township, Ontario, Canada L3V 6H6

Excerpt from the program:

Friday

3:00 to 6:00 PM Committee meetings

6:00PM Supper

7:00PM Opening of the 99th Convention

Worship service emphasis on the foreign mission, speakers: Dr. Margaret Cserepka and Kamilla Furedi

Saturday

9 AM to 1 PM

Official meetings of the Convention

1 PM Opening ceremony of a new building

Afternoon: Women= s, Men= s and Youth Convention

7:00PM Worship service

Sunday

10:00AM Worship service, Lord= s supper.

1:00PM Lunch

8:00PM Worship service

Great fellowship, spirit filled teachings by our pastors, poems, testimonials and lots of singing.

Statue of Billy Graham
In advance of the unveiling of a statue honoring evangelist Billy Graham at the Southern Baptist Convention's annual meeting in Greensboro, N.C., SBC President Bobby Welch presented a bronze model of the sculpture to the Billy Graham Evangelistic Association at its headquarters in Charlotte.

Sculpted by Terrell O'Brien -- a bi-vocational pastor -- the bronze model depicts Graham standing before a cross, with outstretched arms, one of which holds an open Bible.

Welch noted that the model was being given to the BGEA headquarters on Memorial Day.

"What could be a better time to show appreciation for one of the great warriors for Christ?" Welch asked, glancing at the model. "And that's Dr. Billy Graham."

Welch read from John 3.14: 'And as Moses lifted up the serpent in the wilderness, even so must the Son of Man be lifted up.' Of course, you can see the cross in that. Continuing with John 3.16, Welch said the verses represent exactly what Billy Graham and his evangelistic association have done and are committed to continue.

"This is really about a man who lifted up the Lord Jesus, glorified God, preached the Gospel all around the world in a way that has never been done before," Welch said.

Southern Baptists, Welch said, wanted the smaller model of the statue to reside at Graham's headquarters as a reminder of their "thanksgiving to the Lord" for Graham's ministry. After the Greensboro unveiling, the statue will reside permanently in downtown Nashville, Tenn., he said.

O'Brien described his involvement in the statue project as a "dream come true for a pastor."

"It was my strong desire that this piece pay tribute to Billy Graham in his life's work of preaching the Gospel," O'Brien said. "As I began to think what it should look like, eventually the cross came into view." O'Brien said God "gave me the desire of my heart in my desire to honor not only Billy Graham, but the Gospel of our Lord Jesus Christ."

The cross stands 18 feet tall, and Graham's likeness is 9.5 feet tall.
Welch officially presented the model statue to the Billy Graham Evangelistic Association through Billy Graham's grandson, William (Will) Franklin Graham IV.

Said William Graham, "We thank you for this kind gift, this gesture you have shown not only to my grandfather but to the organization. We very much appreciate it."

Citing a recent conversation with his grandfather, William said Graham was concerned that he not be lifted up personally. "I said, 'Daddy Bill, the cross is what stands out,' William Graham said. It's the hope that you found years ago when you found hope in the cross of Christ.'

"That's the only true hope of the world that comes through the forgiveness of sins. Since my grandfather found that wonderful truth years ago, he's faithfully proclaimed that same Gospel message -- that there is hope for a hopeless world, but it's found in only one place; it's found at the cross," William Graham said. Norm Miller, Baptist Press
Who selected the books in the New Testament?
(Examining the claims of "The Da Vinci Code")
"More than eighty gospels were considered for the New Testament, and yet only a relative few were chosen for inclusion -- Matthew, Mark, Luke, and John among them.... The Bible, as we know it today, was collated by the pagan Roman emperor Constantine the Great ... [who] omitted those gospels that spoke of Christ= s human traits and embellished those gospels that made Him godlike. The earlier gospels were outlawed, gathered up, and burned."
Such is the claim of "The Da Vinci Code" by author Dan Brown.
Were there more than 80 gospels as Brown claims? Bart Ehrman is an atheist New Testament critic who specializes in the Gnostic writings. In his book "Lost Scriptures," Ehrman lists 17 gospels not included in the New Testament. When we add the recently revealed gospel of Judas and the four New Testament Gospels, we come to a total of twenty-two, rather than the A more than eighty@ stated in The Da Vinci Code. We know of a few others, such as the gospel of Barnabas. But these are much later than even the Gnostic gospels. For example, a gospel of Barnabas may have circulated in the latter part of the fifth-century. But we know nothing of it, except that it was rejected by the church.
This brings us to Brown= s next claim: The Roman Emperor Constantine was responsible for the approving of the writings we find in today= s New Testament, since he omitted earlier gospels which spoke of Jesus in human terms and embellished the four New Testament Gospels in order to make Him divine. Four major assertions are here made. The first is that the Gnostic gospels in the Nag Hammadi library are earlier than the four New Testament Gospels. Except for a very few scholars on the far left, nearly every scholar in the world holds that the four Gospels in the New Testament are the earliest Gospels and that the Gnostic gospels in the Nag Hammadi library were written later.
Brown also asserts that the Gnostic gospels spoke of Jesus in far more human terms than the New Testament Gospels. This, too, is inaccurate. One of the major differences between Gnosticism and what Jesus taught is that Jesus said one could find the truth in Him and that He is the light. Gnosticism taught that truth and light are found in oneself. Accordingly, Gnosticism did not speak of Jesus in human terms, but rather spoke of Gnostic humans in divine terms.
Brown= s assertion that the four New Testament Gospels were embellished by Constantine to speak of Jesus= divinity is likewise mistaken. A number of manuscripts which predate Constantine contain passages that clearly refer to the divinity of Jesus. For example, a manuscript dated c. A.D. 200 (known as P46) contains at least four texts where Jesus is spoken of as divine: a prayer to Jesus addressing him as divine Lord and asking him to come, Maranatha (1 Corinthians 16:22); an early creed referring to Jesus as YHWH (Romans 10:9, 13); an ancient Christian hymn that says Jesus existed in the form of God, was given the name/title above all names/titles, and will be honored one day when every knee will bow before Him (Phil 2:6-11); a text where Jesus is referred to as A the exact representation@ of God= s nature (Hebrews 1:3). What makes these passages all the more interesting is that all four come from letters which predate the four New Testament Gospels. Therefore, even if Brown was correct on this point -- and I challenge him to find a single bona fide scholar in agreement -- we have Christian writings even earlier than the four New Testament Gospels that clearly speak of Jesus as divine.
The fourth and final major assertion of Brown is that Constantine selected the writings to be included in the New Testament. Canonicity was a lengthy process that involved much debate and disagreement. Always beyond dispute were the four Gospels and all of Paul= s letters. It was not until A.D. 367, more than 40 years after the Council of Nicea, that we find in the writings of Athanasius a list of the 27 books and letters which are included in today= s New Testament. In short, the writings had to have apostolic authority and have received widespread and long-term acceptance from the universal church to be included in the New Testament canon.
We have seen in this article that, contrary to the claims of "The Da Vinci Code," the writings in the New Testament were selected after much reflection and debate over the course of hundreds of years and that the writings that made it are not only the earliest, but also those which contain the original traditions about Jesus and the early Church. Moreover, Jesus was thought of in divine terms from the earliest time in Christianity. Nothing spoils the creative statements found in "The Da Vinci Code" like the facts.
Mike Licona, Baptist Press
---
(MAY, 2006)
America, honor God
By: Henry Blackaby
This 2006 National Day of Prayer on Thursday, May 4, may be one of the most important and significant in our history as a nation. We are facing real threats to our national security and the moral fiber of America. Spiritual decay is causing a great social unrest, including the breakdown of the family. In short, we are facing a national crisis that has the potential to bring about some very dire consequences.

"America, Honor God" -- this is the theme for this year' s National Day of Prayer. In a moment of national crisis in the nation of Israel, God' s covenant people, God announced, "Those who honor Me, I will honor" (1 Samuel 2:30). This promise is clear and short and simple. Yet, it is most profound. When God chooses to honor a person or a people or a nation, it is awesome what happens next!

On the other hand, we should tremble with great fear if we do not honor God. For God also declares in 1 Samuel 2:30 that "those who despise Me shall be lightly esteemed." Our nation hangs in the balance as we teeter between these diametrically opposing truths.

In the days of God' s messenger, Malachi, the people lived with a false sense of security of what had been a very blessed relationship with God. They continued to "practice" religion while their hearts drifted far from the Lord. Even the priests had "... departed from the way" (Malachi 2:8). The nation became so sinful that God' s Word fell on deaf ears. Hypocrisy, divorce, idolatry and wickedness were the standard for the day. And God pleaded: "Return to Me and I will return to you" (Malachi 3:7).

Today, I believe God is sounding the same clarion call for America. Therefore, let us pray for the nation: "Oh Heavenly Father, You have made Yourself known to us as a nation by Your mighty works throughout our history. From the beginning, You have been with us and through many wars and conflicts Your right arm has saved us. We have been amazingly and graciously blessed.

Today, we confess our sin of not responding to Your right to rule in our lives and our nation. Too often we have despised and rejected Your will while imposing our own, and are now facing the consequences of our disobedience. Draw us back to Yourself, that you may return to us once again. Without You we can do nothing. You have promised that if we honor You, You will once again honor this great nation.

That is our fervent prayer, for Your honor and glory we pray. Amen."

www.bpnews.net. BP News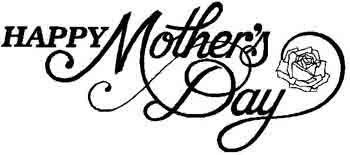 The Biblical Portrait of Women
By John MacArthur
The Bible is, and has always been, a revolutionary book. It stands like a coastal rock cliff to resist the surging, crashing waves of cultural change. And there may be no clearer demonstration of the Bible's immutable word than what it teaches about genuine femininity.
The Bible rightly exalts women against cultures that distort, degrade, and debase them. Many in our society tout the sexual and reproductive liberation of women against the supposed oppressive, outmoded strictures of the Bible. I have to ask, "In what way are women truly free? In what way does our culture honor them?" Sure they can vote; sure they have opportunities to compete in the marketplace. But are they really free? Is their dignity and honor intact?
I contend that women are used and abused more today than at any time in history. Pornography turns women into objects and victims of dirty, cowardly Peeping Toms who leer at them with greedy eyes. Throughout the world, women are traded like animals for sexual slavery. In more "civilized" places, men routinely use women for no-consequence, no-commitment sex only to leave them pregnant, without care and support. Abortion rights groups aid and abet male selfishness and irresponsibility, and they "free" women to murder their unborn children. Women are left alone, emotionally scarred, financially destitute, and experientially guilty, ashamed, and abandoned. Where's the freedom, dignity, and honor in that?
...
Contrast all of that, ancient and contemporary, with the Bible. From cover to cover, the Bible exalts women. In fact, it often seems to go out of the way to pay homage to them, to ennoble their roles in society and family, to acknowledge the importance of their influence, and to exalt the virtues of women who were particularly godly examples.
From the very first chapter of the Bible, we are taught that women, like men, bear the stamp of God's own image (Genesis 1:27; 5:1-2)-men and women were created equal. Women play prominent roles in many key biblical narratives. Wives are seen as venerated partners and cherished companions to their husbands, not merely slaves or pieces of household furniture (Genesis 2:20-24; Proverbs 19:14; Ecclesiastes 9:9). At Sinai, God commanded children to honor both father and mother (Exodus 20:12).
Of course, the Bible teaches divinely ordained role distinctions between men and women-many of which are perfectly evident from the circumstances of creation alone. For example, women have a unique and vital role in childbearing and the nurture of little ones. Women themselves also have a particular need for support and protection, because physically, they are "weaker vessels" (1 Peter 3:7 NKJV). Scripture establishes the proper order in the family and in the church accordingly, assigning the duties of headship and protection in the home to husbands (Ephesians 5:23) and appointing men in the church to the teaching and leadership roles (1 Timothy 2:11-15).
Yet women are by no means marginalized or relegated to any second-class status. The Bible teaches women are not only equals with men (Galatians 3:28), but are also set apart for special honor (1 Peter 3:7). Husbands are commanded to love their wives sacrificially, as Christ loves the church-even, if necessary, at the cost of their own lives (Ephesians 5:25-31). The Bible acknowledges and celebrates the priceless value of a virtuous woman (Proverbs 12:4; 31:10; 1 Corinthians 11:7).
Christianity, born at the intersection of East and West, elevated the status of women to an unprecedented height. Jesus' disciples included several women (Luke 8:1-3), a practice almost unheard of among the rabbis of His day. Not only that, He encouraged their discipleship by portraying it as something more needful than domestic service (Luke 10:38-42). In fact, Christ's first recorded, explicit disclosure of His own identity as the true Messiah was made to a Samaritan woman (John 4:25-26). He always treated women with the utmost dignity-even women who might otherwise be regarded as outcasts (Matthew 9:20-22; Luke 7:37-50; John 4:7-27). He blessed their children (Luke 18:15-16), raised their dead (Luke 7:12-15), forgave their sin (Luke 7:44-48), and restored their virtue and honor (John 8:4-11). Thus He exalted the position of womanhood itself.
Scripture never discounts the female intellect, downplays the talents and abilities of women, or discourages the right use of women's spiritual gifts. But whenever the Bible expressly talks about the marks of an excellent woman, the stress is always on feminine virtue. The most significant women in Scripture were influential not because of their careers, but because of their character. The message these women collectively give is not about "gender equality"; it's about true feminine excellence. And that is always exemplified in moral and spiritual qualities rather than by social standing, wealth, or physical appearance.
And that's setting the record straight. Far from denigrating women, the Bible promotes feminine freedom, dignity, and honor. Scripture paints for every culture the portrait of a truly beautiful woman. True feminine beauty is not about external adornment, "arranging the hair, wearing gold, or putting on fine apparel"; real beauty is manifest instead in "the hidden person of the heart ... the incorruptible beauty of a gentle and quiet spirit, which is very precious in the sight of God" (1 Peter 3:3-4 NKJV).
Read the whole article at crosswalk.com

| | |
| --- | --- |
| BWA Day | |
Dear Brothers and Sisters Worldwide,

The Baptist World Alliance has always designated one special day of the year on which we collectively pray for our brothers and sisters around the world. Indeed we want to fulfill that great hymn, "Blest be the tie that binds our hearts in Christian love."

This year Baptist World Alliance Day will be celebrated on Sunday, May 7. This is a change from the traditional celebration of BWA Day on the first Sunday in February. We have moved BWA Day to May so that it will fall within the Pentecost period. We want to emphasize the missionary and evangelistic goal that unites Baptists worldwide.

We pray that Baptists around the world will gather on Sunday, May 7, in our 160,000 congregations worldwide and pray for one another. Pray for those who are persecuted. Pray for those who suffer from lack of religious freedom. Pray for those who suffer economic hardship. Pray for those who are suffering from HIV/AIDS. Pray for those whose leaders are discouraged and whose conventions and unions are in disarray. Pray that the Holy Spirit will unite Baptists worldwide as we seek to evangelize the world in our generation!

Denton LotzGeneral SecretaryBaptist World Alliance
Survey: Christians' Lack Basic Bible Knowledge
LONDON B -- Less than a quarter of Christians in the United Kingdom possess enough knowledge of the Bible to be able to place key events in the order they appear, according to the results of a new survey by the Bible Society released last week.

The Christian evangelical organization carried out a survey of regular churchgoers, which revealed that 76 percent of people were unable to put a series of ten popular Bible stories in the order that they appear in the Bible.

Events used in the survey included Noah's Ark, Solomon's building of the Temple, and Jesus feeding the five thousand, among other similar incidents.

The survey was carried out by asking the questions in a quick-fire quiz style, and was designed to assess the common assumption that Christians possess an in-depth knowledge of the Bible.

www.bibleresources.org.uk.
---
(April, 2006)
OUR CONVENTION MID YEAR MEETING PALM BAY, FLORIDA
ictures from Palm Bay
Our Convention meets twice during the year to plan for each year's activities. This year it was planned to be held during the last few days of February in Florida. It was a joy and a privilege to host that meeting for us. Reports were given and plans were formulated for the ensuing year. These plans will be submitted to the convention at our next full meeting in July. A budget proposal will also be presented at that time.

It was also a Christian fellowship with the leaders of each of our churches within our Convention. Our church fellowship hall was not available for the mid year meeting and a suitable alternative had to be found. We were fortunate to have the vacant Bankuti house in the neighborhood available, therefore, all meetings and meals were held in the pristine garage room. The tables were covered with red table-cloths which added a festive look to our meetings. The meals were prepared by the ladies of our church and they were delicious. We were a little crowded when the church folks joined us for meals, but the Christian fellowship was so nice.


Etelka Kish and some of her helpers. The brothers and sisters of the Palm Bay Church accepted us with wonderful hospilatily. More pictures from Palm Bay

For a special treat, a bus was chartered to take all board members to see the Holy Land Experience exhibit in Orlando. It was a marvelous and moving experience to see replicas of the Holy Land and to hear musical presentations by singers dressed in the style of Biblical times. It was worth seeing and we think everyone thoroughly enjoyed the presentations.

Most of the visitors stayed through our Sunday morning worship services. It was wonderful to see our church so full. When our combined choir, with the wonderful male voices, sang Feltamadt Hos it was a marvelous presentation. They also sang I Will Sing Of My Redeemer. Most of the folks from our old retirement home had never heard Hungarians sing so well. Our singing in the Hungarian language brought tears to many eyes.

We were so glad the Board accepted our invitation to hold this mid-year meeting in Florida. The weather was perfect and we all had a blessed time together. Please pray for all of us to continue to be faithful in serving our Lord and Savior, Jesus Christ.

Ernest J. Kish

A summary of testimony of my Christian experience

by the late Rev. Henry D. Smith

I was born December 30th 1920 in TAB a small town in the southern part of Hungary, near the beautiful Lake Balaton. Both my parents were wonderful Christians, who deeply loved the Lord. I shall eternally be grateful to the Lord for allowing me to grow up in this warm and happy Christian atmosphere. Even before I was born my parents dedicated me to the Lord and to the ministry of preaching the glorious gospel. This to me was very significant, because there has never been any other desire in my heart, even in my very earliest childhood, than to be a preacher someday. This had a great effect upon my life, so much so that I could never get away or turn my back to this heavenly calling, no matter how dark and hopeless the circumstances of life sometimes were. For this I= m deeply grateful to the Lord.

As far back as my memory is able to take me, I can joyfully confess that I always loved my Lord very deeply and sincerely. My parents strongly believed that being a follower of the Lord Jesus we must live a separated life from the world and its sinful ways, for the Lord so admonished us. ( ) Yet it was not until I was sixteen years old when I made that final decision to turn my life over totally, completely and publicly to the Lord Jesus. Soon I was baptized and became a happy member of the local Baptist Church. I do not have the words to describe the joy that filled my heart when I walked into the baptistry on that unforgettable Sunday afternoon in July 1936. It seemed like as if all heaven come down and I was to be raptured to be with the Lord forever. It was gloriously wonderful! Soli Deo Gloria! Nearly six decades have come and gone since, but in spite of all the turmoil, times of devastating storm clouds, trials and temptations, this joy and love to my Lord has not lessened, but grew with every passing year.

After this wonderful experience, I was not anymore satisfied with being merely a member of the church and to help in Sunday school, there was suddenly an inner power, urging me to go out into the real world to the countless lost and somehow bring them the glorious message of the love of the Lord Jesus Christ. With this heavy burden upon my heart, I went to my dear father and told him all about it. He had great wisdom and a deep spiritual insight. After listening very attentively to every word I said, he told me the following, A Son, though we need you very much here in our store (my father owned a retail - wholesale grocery store), the Lord= s work always comes first, so I= ll send you to Brother Bretz (a very much loved evangelist all over Hungary) and he will advise you as to what you should be doing.@ My father then bought me a railroad ticket and off I went to meet this man of God. He very graciously welcomed me and he was most encouraging and helpful to me. He immediately requested a permit for me. This official document gave me the freedom to travel anywhere in the country, going through cities and villages, from door to door telling people about the love of God. This was often a very difficult ministry, but at the same time most glorious!

It was only a few years later that the Lord fulfilled the deep loving of my heart (Psalm 37:4-5), when I was accepted as a student at the Baptist Theological Seminary in Budapest. I entered this wonderful institution in September 1940, The preparation for the gospel ministry was a four year course of intensive study. But dark clouds of great difficulties were approaching on the horizon again. When I completed my second year at the seminary, I went home joyfully, looking forward with great anticipation to the next year. The Lord had other plans, exactly two weeks later my father had to enter a hospital in Budapest for surgery, but five days later his lifeless body was brought home, because he was gone to be with Jesus. This was a tremendous shock to all of us, especially for my dear - precious mother, who suddenly, so unexpectedly was left a widow with twelve children. Of the twelve children I am the oldest, then not quite twenty-two and the twelfth only ten months old. Naturally, as the oldest of this large family, it was my responsibility to take my fathers place, at least temporarily, and help my mother to support the family. This meant I had to give up for time being my seminary education and take over the task of managing our store. I knew deep in my heart that this was the will of the Lord for me and I obeyed gladly. This happened in July 1942. In may 1944 the Lord led a beautiful, wonderful Christian young lady into my life, who has been a most wonderful wife, my best friend and a blessed helper and partner in the work of the Lord for over 51 years now.

Several month later the merciless and brutal Russian Communist armies began crossing the borders into Hungary. This caused terror, horror and terrible fear in the hearts of the people. In the middle of the winter, two days before the Russian hordes reached our home town, our family fled with hundreds of others, whoever was able to get away. Everything was left behind, our house, the business, everything, never to be seen again. We lived for eight years in Germany as refugees under very difficult conditions. Even through these years of tremendous hardship, starvation and hopelessness, God was faithful. It was the Lord who put me back into the ministry again. His timing is always perfect. The Lord gloriously opened the door to the Baptist Theological Seminary in Hamburg, Germany, thus making it possible for me to finish my seminary education, which was interrupted after the death of my father. In Germany I pastored churches until 1952, when we immigrated to these blessed United States of America, the land of freedom and liberty. Here I pastored bilingual churches, Hungarian and German. In 1960 we became citizens of this greatest country in the world, for this we are dearly grateful to the Lord, for truly there is no country like America in all the world. From 1960 to 1964 we lived in Fort Worth, Texas, there I attended Southwestern Baptist Theological Seminary, receiving a Master of Religious Education degree, also did work at Texas Wesleyan College and received a Life Certificate in Secondary Education for Texas.

Only by God's wonderful grace, I was able to preach the glorious gospel over five decades of my life and it was my special joy and privilege to educate precious boys and girls on secondary level for nearly twenty years in Southern California. But even as a school teacher, it was always my main goal and the deepest longing of my heart to point these precious young lives to my Lord Jesus through my action and attitude and whenever possible, also through a personal testimony. To God be the Glory, to Him only!

(Handwritten original, recived from Rev. Smith's daughter.)
---
(MARCH 2006)
Ski trip / Santa Monica / Andrew G. Yanik + / Palm Bay, Midyear Meeting_pictures
The Fuzzy Line Between the Church & the World
by Todd E. Brady
Distinguishing between the church and the world is getting harder and harder these days. Although the thought has floated in my mind for some time, my 2-year-old son recently drove its reality home to me.
As we were driving in our van, Jack, in typical fashion was positioned snugly in his car seat, loudly naming whatever he saw. "Police car!" "Hospital!" "Water tower!" "Doggie!" "School bus!" Not being able to go anywhere without his enthusiastic commentary, our usual response during our journeys is always "Yes, Jack. That= s right. What else do you see?"
However, we were all thrown for a loop on this particular day when Jack proved himself completely wrong about a particular appraisal. Given the day in which we live, though, I don' t blame him.

Passing a beautiful brick medical complex located near our home, Jack immediately exclaimed, "church!" I hesitated not knowing how to respond to my backseat tour guide.
Church architecture is by no means an indication of a congregation' s biblical fidelity, but how do you explain that some churches these days do in fact look like office buildings or warehouses?
I' ve thought it for some time, but I felt it strongly on that day -- distinguishing between the church and the world is getting harder and harder these days.

With that experience resounding in my mind, the next day on the way to work I saw a nearby church sign advertising, "Attend Happy Hour this Sunday Morning!" Was the pang in my stomach the result of my overly caffeinated morning coffee, or was there really something wrong with this picture?
I started thinking about the leaders of that church. Do they truly believe that their creativity and seemingly cute use of worldly bar room images will cause people to flock to their morning worship service? Moreover, what do the thousands of pagans who pass that church each day think of such a worldly appeal? Even more importantly, what does God think?
If those experiences were not enough, I did a double, triple and quadruple take when I passed the church with a sign screaming, "Elvis in concert! Sunday, 7:00" The thought came again -- distinguishing between the church and the world is getting harder and harder these days.
If Christians like me are troubled by such silly messages coming from churches, how much more do non-Christians find themselves perplexed by the confusing words and actions of the church? We say we are not like the world, and the Bible clearly commands, "Do not love the world or the things in the world. If anyone loves the world, the love of the Father is not in him. For all that is in the world -- the desires of the flesh and the desires of the eyes and pride in possessions -- is not from the Father but is from the world." (1 John 2:15-16)
Are we as the church trying to get the world to like us and to come join us by doing our best to be like them? Try as we might, it will not work. And even if it might, the world will end up having more influence on the church than the church will on the world.
One of the favorite eateries of our university community is the local Mexican restaurant. Go in at any time during the day and odds are that you will find a handful of Union students or faculty over in the corner munching on chips and salsa. While the food is quick, good and inexpensive, there is only one problem. When you leave, you smell like any number of the numerous combination plates offered on the menu. To eat there means you carry the restaurant= s odor the rest of the day.
I am finding some churches these days smelling strangely like the world. Some look too much like the world. Some talk like the world. Some act like the world. Distinguishing between the church and the world is getting more difficult.
Baptist Press
---
(FEBRUARY 2006)